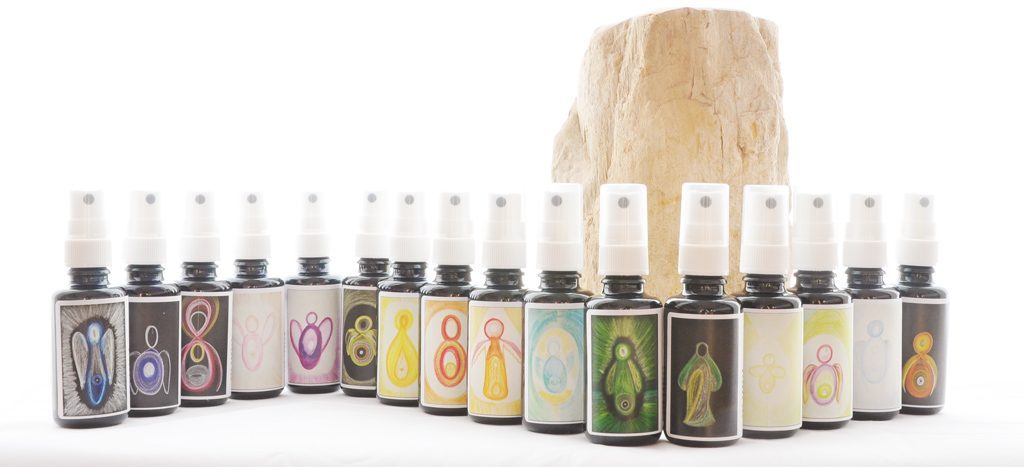 Angels Healing Light is a special range of deeply healing energies. They are used for healing emotional traumas, old pains, impeding beliefs and blockages. In addition, these energies bring inspiration, a deeper contact with your authentic self and a large amount of unconditional love.
The range consists of 18 channelled energies of archangels and light beings, which presented themselves since February 2016. Angels Healing Light is exclusively used in my healing practice.
Halfway of the study
I was halfway of the study for energetic therapy at the Hogeschool Geesteswetenschappen Utrecht (HGU) when the first spray was made. In 2018 I completed the course, now renamed the Academy of Humanities, with a thesis on Angels Healing Light. This was rewarded with an A. Below is a quote:
The reason for this subject of the thesis arose during a personal mystical experience. I came into contact with an archangel. I was overwhelmed by the special healing powers of this archangel, but also by the speed and transience of the encounter. Within a few seconds his presence and with it the pleasant feeling of help disappeared. Through this special experience I wondered if there is a way to experience this healing effect and the healing presence longer. In me came the idea of a chamber and auras spray with healing archangels energy. And just as everything in the world originated from an idea, a whole series of auraspray's with the energy of 14 different archangels originated from this idea.
Angels Healing Light experience
A healing with Angels Healing Light is a special experience. The healing is profound and very loving. All energies work on the basis of connecting and bringing light to the soul.
Book a healing
Book a healing through my practice. Or experience one healing energy during a free group session, which takes place monthly online.
Series continues to expand
The range is constantly evolving and will continue to expand in the future.